Kitchen Ventilation and Vent Hood Installation In St. Louis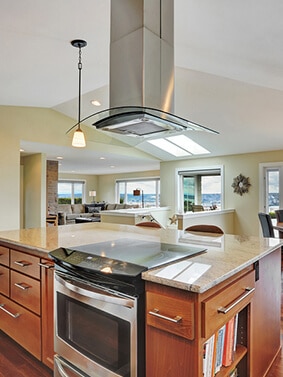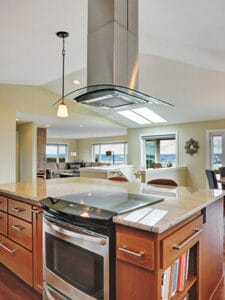 Having the right hood for your stove top can do a variety of things for your kitchen. Not only can it accent your style and be a centerpiece of your kitchen, but it also serves as the main ventilation system for your kitchen. In addition to removing any unwanted odors, proper kitchen ventilation removes moisture, grease, carbon monoxide, and other pollutants that are commonly generated while cooking. While these by-products of your cooking may seem like nuisances, studies have shown that cooking without proper ventilation is one of the main contributors to poor indoor air quality.
The International Residential Code and the U.S. Environmental Protection Agency both strongly advise that homeowners install a hood to capture, filter, and then remove the fumes from their kitchens.
Contact Us For Vent Hood Installation
Proper Ventilation For Your Kitchen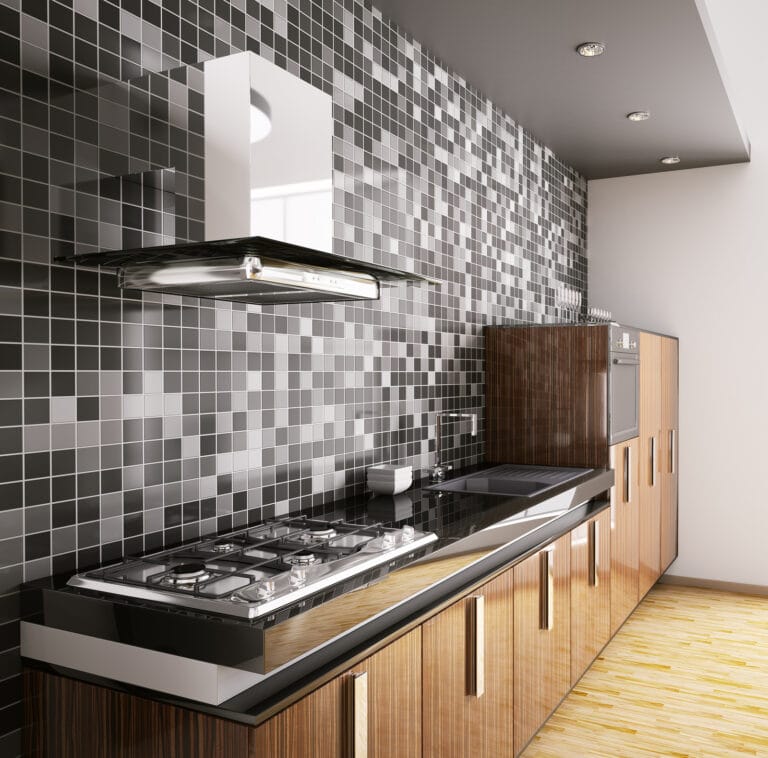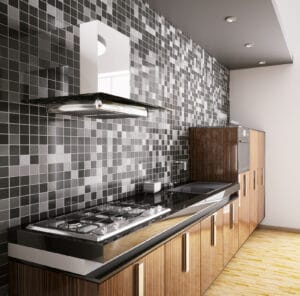 As homes have become better insulated, and with commercial style ranges being installed on more homes, proper ventilation for kitchens has become increasingly important. Choosing the right hood for your kitchen requires you to take into account the power or your range, the way you use it, and the style of your kitchen. The good news is that even though vent hoods have one function, there is a variety of styles for homeowners to choose from. Whether you prefer a bold front-and-center statement piece, a hood that is more discrete, or an artisan made copper chimney, there is a style that will work for you.
The Different Types Of Vent Hoods For Your Kitchen
With the variety in kitchen design and styles, there has been an ever-increasing demand for kitchen hoods that accent any style. There are a variety of styles for you to choose from, from under the cabinet, to downdraft and chimney style units, our team can help you choose which kitchen ventilation system is right for you. Take a look below to learn more about the different styles of vent hoods.
Under Cabinet Vent Hoods
This type of kitchen ventilation system takes up less visual space but cuts down on storage if your exhaust duct runs through the cabinet above. Some hoods sit flush with the cabinetry and slide out when needed. Vented combination microwave hoods can help you save counter space, though they are less powerful.
Wall Mount Vent Hoods
Wall mount units are mounted to the wall with the exhaust duct completely visible. These units are usually crafted out of stainless steel and work well with the commercial style kitchen look. These come in a variety of materials to suit any style.
Ceiling Mount Chimney Hoods
Usually hung above an island, it can be pricey because it's finished on all sides. Be aware: Since these units tend to be more powerful, some with internal blowers can be very noisy. These units also come in a variety of materials to accent any design style.
Downdraft Ventilation
While different than the traditional "hood" these slim vents retract behind your cooktop into the cabinet below. These units tend to be less effective since it pulls rising smoke down, though some climb upwards to 14 inches for better capture. These are not recommended for high-BTU cooktops.
Upgrade Your Kitchen Ventilation in St. Louis