Crawl Space Insulation and Encapsulation in St. Louis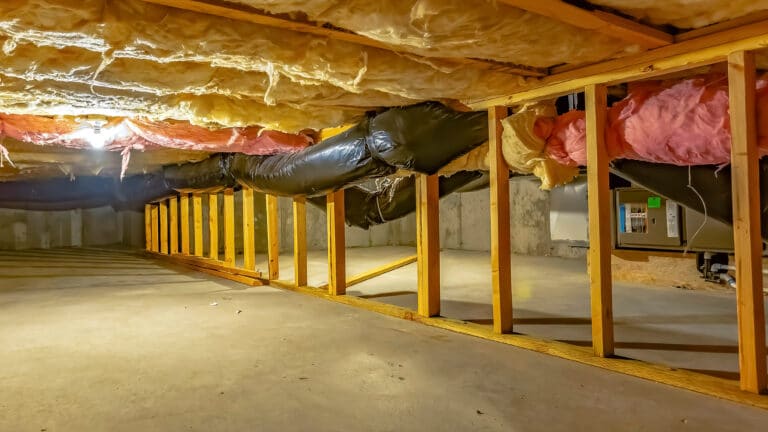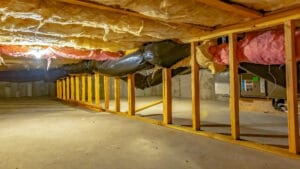 If you live in St. Louis and your home is built over a crawl space, chances are you are costing yourself money on your energy bills. Typical crawl spaces are left unsealed to the exterior air and are often the cause of cold or uncomfortable rooms in your home.
Our experts at Greenmark Home Performance knows that living in a home with uncomfortable rooms and cold floors can be unbearable. That's why we offer homeowners in St. Louis crawlspace insulation and crawlspace encapsulation services. Our crawl space services are designed to keep your home sealed and comfortable. When your crawl space is left open to the elements, it can allow the warm or cold air in your home to escape. By sealing and insulating your crawl space, you are effectively sealing the area of your home that is causing the most energy loss. Contact our experts today if you are experiencing uncomfortable rooms and cold floors above your crawlspace.
Contact Us For Crawlspace Services in St. Louis
How Sealing and Insulating Your Crawlspace Can Save You Money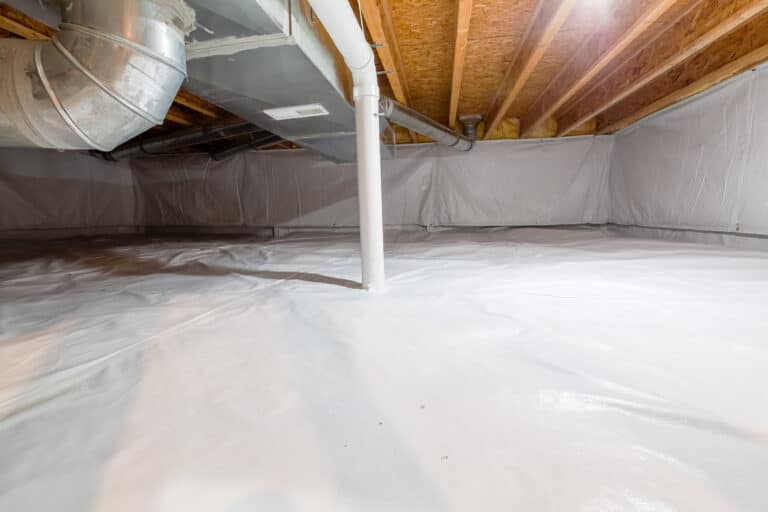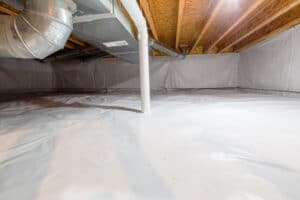 Homes in St. Louis built above crawlspaces typically experience colder rooms and floors during the winter and overly humid or hot rooms during the summer. By having our experts encapsulate and insulate your crawlspace you can not only keep your home comfortable, but you can also save money on your energy bills. Unsealed crawlspaces are typically left open to the outside elements and are not properly air-sealed. This means that while your air conditioning unit or furnace are running to keep your home comfortable, you are losing that cold or warm air to your crawlspace. It's easy to save money on your energy bills with the help of our expert crawl space insulation and encapsulation team.
How We Insulate and Seal Crawlspaces
The installation will include a vapor barrier which will cover 100% of the ground. The seams and junctions of the vapor barrier will be sealed, as well as any pre-existing vents which may be installed here. Special insulating materials will be installed which are designed exclusively for this area of the home. Additionally, a dehumidifier can be installed for improved control of humidity levels, and a sump pump can be installed for extra protection against moisture intrusion.
Benefits
Improved indoor air quality

Greater energy efficiency – conditioned crawl spaces can lead to a nearly 20% reduction in energy costs

Less critter problems – mice, snakes, spiders, termites, roaches, and other pests won't be able to get inside

HVAC equipment installed here will experience less wear and tear

First floor of the home will be more stable, durable, and will not experience problems with sagging

Home will be much more comfortable since humidity will be reduced and the conditioned air from inside your home won't be able to escape out through the CS
Contact Us For Professional Home Energy Audits In St. Louis