Home Performance
Starts With Greenmark
St Louis's Home Performance Experts, Ventilation, Energy Audits, and Comfort
The traditional approach just doesn't work
If your bedrooms are too hot or your basement is too cold, upgrading to a higher eficiency unit is not going to fix the problem. Our team at Greenmark Home Performance knows that most HVAC contractors focus on replacement units because it is quick and profitable for them. We understand that home comfort starts with a whole home approach, investigating the cause of your uncomfortable home rather than just replacing your HVAC Unit.
An uncomfortable home is not a sign of a failing HVAC unit. More likely it is a sign of other issues with your home like poor insulation, drafts, and improper ventilation.
Our team works with homeowners across the St. Louis area to provide real solutions to their uncomfortable homes. Contact our experts to schedule a home performance audit today.
Most Homes Weren't
Designed For Control of:
Heat Loss
Air Quality
Moisture Control
Indoor Pollution
We Help St. Louis Area Homeowners Gain Control Of Their Homes Through Scientific Testing
There are many areas in your home where ageing finishing and poor construction lead to energy loss. This will cause your energy bills to be higher and your home to feel drafty or uncomfortable. At Greenmark Home Performance we bring real building science into the picture.
Our team knows that not every problem can be solved with a larger HVAC unit. Our team is committed to helping you save money, stay healthy, and stay comfortable year round. We offer energy audits, duct sealing, whole home ventilation systems, and insulation services to keep your home performing at its best. Contact our team today to schedule your energy audit and home performance evaluation today.
Our Home Performance Services
Our team specializes in services that make your home more comfortable to live in. This includes energy audits to determine the cause of high energy bills and drafty homes, whole home ventilation installation for residential and commercial spaces, insulation services, and air sealing to help keep your home comfortable year round. Learn more about how our services help you stay comfortable by clicking below.
Whole Home Ventilation Helps You Stay Healthy and Comfortable
Poor ventilation and poor air quality in your home or business go hand and hand. It leads to smokey kitchens and airborne particle build up. Our team at Greenmark Home Performance works with both residential and commercial customers to provide professional ventilation installation to give you peace of mind and clean air.
Our team installs kitchen, bathroom, and whole home ventilation systems. These systems are designed to help you stay comfortable in your home by keeping the air you breath clean and fresh. In addition to this, whole home ventilation systems help you keep your home comfortable and save money on your energy bills. If you need a kitchen, bathroom, or whole home ventilation system installed contact our experts at Greenmark Home Performance. We are the experts in Ventilation for the greater St. Louis area.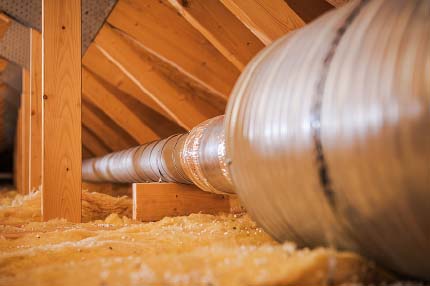 What Our Customers Say About Us
Mark visited our office and was very informative about options we have on how to improve the air quality in the office. I was so impressed with his knowledge and ability to effectively communicate how the hvac system is intergrated… Read more "Indoor air Quality in St. Louis, MO"
Dan G.
Mark Inman knows what he's doing. Before the work was done on our house, on a warm/hot day the 2nd floor was uncomfortably hot, the ground floor was cold and the basement was freezing. Yesterday (July 9, 2017) the high… Read more "Attic Insulation in Chesterfield, MO"
John D.
Frequently Asked Questions
Do you have a question we can answer? Call us at 314-845-9144, we're happy to help!