Professional Home Performance & Remodling Services
At Greenmark Home Performance
"We Fix Homes"
Professional Energy Audits and Improvements in St. Louis, MO
At Greenmark Home Performance, we specialize in providing homeowners in the St. Louis area with professional home performance services including energy efficiency audits, insulation improvements, and heating and cooling. Most homeowners in the St. Louis area deal with inefficiencies in their daily lives and your home doesn't need to be one of them. Our experts are trained to handle any job, large or small. If your home is having issues regulating a constant temperature, or you are concerned about your energy costs we can help. Our whole home approach to home performance can help you create a comfortable and energy efficient home.
"I was very satisfied with Greenmark Home Performance. They came out and air sealed my attic, added insulation, added ventilation and I had my crawl space encapsulated. I am very happy with all the work that was done! My home is more comfortable and I have noticed the savings in energy!"
– BEV J, O FALLON, IL 62269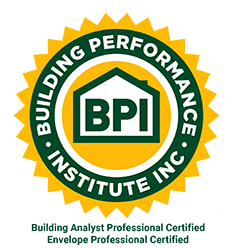 Are you losing money every month on your energy bills? Our team at Greenmark Home Performance offers a wide variety of home performance and services that can help keep your home comfortable.
Is your old air conditioner or furnace starting to cause you problems? We can help you find and install the ideal model for your home that can help reduce your overall heating and cooling costs.
Does your home struggle to stay at a constant temperature? Your insulation may be to blame. Get in touch with our experts today to talk about how your insulation may be hurting your wallet.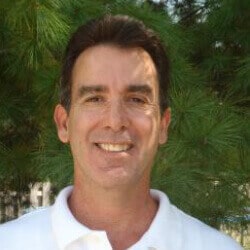 Owner Mark Inman has been in the home remodeling business for twenty-seven years and is from a family of heating and cooling specialists who have operated for nearly 40 years. He is from a large family who lived in a sizeable home, which was leaky and improperly aerated. Mark believes that this environment contributed to a number of respiratory ailments he had when growing up. Because he had this experience in his youth, he fully investigates the cause of these problems and creates an achievable solution. This is his passion so that other families and children do not have to suffer from a poorly insulated and humid home.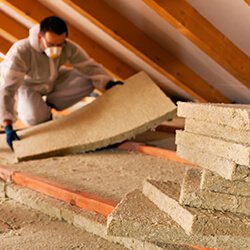 How Energy Efficient Insulation Can Save You Money
You can live in any type of home, even a older one. But even if your house is older, and the insulation is failing, this doesn't give any reason why you should have to suffer the heat during the summer months, and freeze all throughout the cold winters. On these older homes, a ton of emphasis was not put on energy efficiency we had lesser amounts of insulation that you'd expect on a new home which is built today. With proper insulation, you can save up to 50% on your heating and cooling bills, which may add up to hundreds of dollars annually you can use otherwise…read more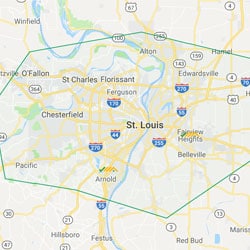 Our team at Greenmark Home Performance is proud to offer our whole-home approach to home performance to several communities across St. Louis and Illinois. We know that for many homeowners, the decision to improve your home's efficiency can be an expensive one. In order to combat this, and to provide more homeowners with a cost-effective solution for updating their home, we cover a wide variety of counties in St. Louis and Illinois including Jefferson, St. Charles St. Louis, St. Louis City, St. Clair, and Monroe counties. Click the button below to check out our full service area map and the cities we service.