Energy Efficient Furnace Replacement In St. Louis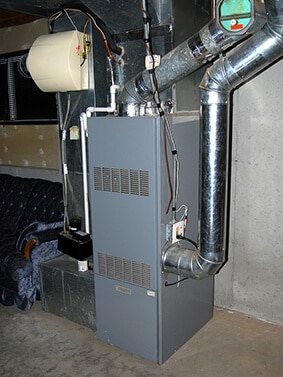 Winters in St. Louis can be brutal. This is why it is so important for you to be sure that you have proper heating  an energy efficient furnace installed to keep your family warm and cozy all season long. If the unit is over a decade old, then you likely are seeing skyrocketing energy bills each month that are surely taking a toll on your wallet. As a homeowner, you may be struggling to spend less money on these utility bills, but you may be having trouble understanding why the bills are so high.
It's simple, really. Units that are old and inefficient have to work much harder than efficient, modern units. This makes use of a lot of energy, and this is why your bills are so high. Simply replacing the unit with a much more modern system is the best way to ensure that you are saving money and energy.
For a list of cities we provide furnace installation and replacement, click here.
Contact Us For Furnace Replacement Services
Choosing The Right Furnace For Your Home
You have many decisions to make when it comes to getting a replacement unit for your home. Gas and electric models are available, and there are pros and cons of each. Electric models typically will have a longer lifespan, but gas units can be easier to run and may require less maintenance. One important thing to keep in mind when choosing a new unit is the AFUE rating.
This is the annual fuel utilization efficiency of the model and it is provided as a percentage. It can tell you how much input energy is required by the system to transform to output energy to heat up your home. Our professionals at Greenmark Home Performance will help you to make a decision as to which unit is going to be best for your home's unique needs.
Inexpensive to operate as natural gas is an affordable form of energy
Are able to heat the home very quickly
Lifespan is between 10-20 years
Usually last longer than gas units
May be costlier to operate
Does not emit any carbon monoxide
Energy Efficient Furnace and Heating Solutions in St. Louis