Home Insulation Professionals in St. Louis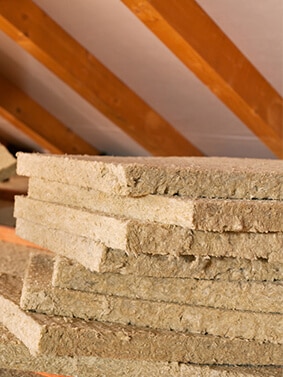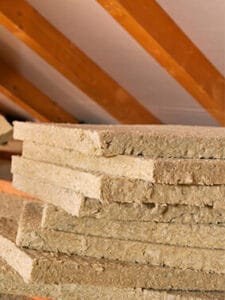 If you are looking for quality and experienced home insulation services, look no further than our team at Greenmark Home Performance. For years, our team has been providing a wide range of home performance and home comfort services for homeowners in the St. Louis area, and have all of the necessary experience and tools to help you.
Many homes in the St. Louis area are under-insulated and can easily lose or gain heat during the summer and winter months. Our team of experts can help you save money and keep your home comfortable year round. Our home insulation services cover a number of areas in your home including exterior walls, attic insulation, basement insulation, and crawlspace insulation. In addition to this, our team also provides air sealing services to aid in the thermal efficiency of your home. When air sealing is installed alongside quality insulation, it can drastically reduce your energy consumption on heating and cooling.
For Insulation Done Right The First Time Contact Our Experts Today
The Three Main Types Of Insulation
Insulation comes in a variety of forms, each meant for different purposes. When it comes to home insulation in St. Louis, most homes are insulated with one of three different materials, including spray foam, cellulose, and fiberglass insulation. Each type of insulation has its own pros and cons, and each type of insulation has a different installation method. From blown insulation and spray foam to "Batts", which are pre-formed blocks of insulation, most installation methods depend on the area that is being insulated.
This is an incredibly energy efficient insulating material that is available in several varieties, including open cell and closed cell. It has been proven to provide structural strength to the home, and it is an exceptional thermal, air, and sound barrier. Spray foam insulation is mainly used to insulate the exterior walls of a home.
This insulating material is made out of plant fibers, and it is often installed inside of roofs and walls. It is great for helping to prevent heat gain/loss during the summer and winter months. There are several types available, including the following: loose-fill, spray-applied, stabilized, and low-dust. It is also known for its energy efficiency, and it is a fire-resistant material.
Made up of a giber reinforced polymer, this insulation often comes in "Batt" form making this an affordable and efficient option. The batt form allows for each panel to be cut down to fit the area it is installed in. Fiberglass insulation is also commonly used on exterior walls of the home as it is designed to fit in between the studs of the wall.
Where Insulation Can Be Installed
There are a variety of places that insulation can be installed in your home, including your walls, attic, basement, crawlspace, garages, and floors. However, the most common places where a home is under-insulated are your attic, your basement, and your crawlspace. These three areas are the most common cause of heat loss or gain and can cost you tons of money in the long run.
Poor attic insulation is the #1 cause of heat loss and gain during the summer and winter months. Having our team help you install quality insulation in your attic can help you save money on your energy bills.
Because basement walls are underground they tend to be very cool during both the summer and winter months. Insulating your basement walls can be a great way to keep any living area in your basement comfortable year round.
Because your home sits directly above your crawlspace it can be a major source of heat loss or gain. Insulating your crawlspace can help keep your floors from becoming too cold during the winter months.
Why Does My Home Need Quality Insulation?
Is having proper insulation in your home really that important? The answer to this most commonly asked question is always "YES"! Insulation serves an extremely important purpose, as it helps trap heat in the interior during the cold winter months and keep heat out of the interior during the hot summer months.
Contact Us For Professional Home Energy Audits In St. Louis
Our experts provide energy audits to homeowners living the the Greater St. Louis area. To start your home energy audit process today contact our experts online or by calling us at 314-845-9144 to schedule an appointment.