Our team at Greenmark Home Performance is dedicated to serving the needs of St. Louis area and metro east Illinois homeowners. Our focus is on helping them to save energy so they can also save money and live in a much more comfortable home. We make use of innovative technologies when it comes to home repairs, and we use the finest energy audit testing equipment on the market today.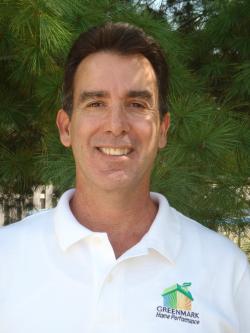 Owner Mark Inman has been in the home remodeling business for twenty seven years, and is from a family of heating and cooling specialists who have operated for nearly 40 years. He is from a large family who lived in a sizeable home, which was leaky and improperly aerated. Mark believes that this environment contributed to a number of respiratory ailments he had when growing up. Because he had this experience in his youth, he fully investigates the cause of these problems and creates an achievable solution. This is his passion so that other families and children do not have to suffer from a poorly insulated, aerated and humid home.
Mark Inman, today, lives in a better performing comfortable home with less respiratory issues. Mark Inman has been "green" prior to his professional career. Mark and his family have always been conscious of the impact of containers, packaging, waste and carbon emissions on the environment. In fact, he wrote a thesis on Solar Energy in 1980. Mark Inman is an expert in home energy assessments, insulation, and air sealing. Mark has experience in design and construction practices using building science, environmental sustainability, and universal design. Mark has extensive expertise in home exterior renovation and weatherization.
Mark Inman is BPI Certified through the Building Performance Institute Envelope and Analyst certification #5036241. Mark Inman believes that home performance is a truthful and honorable way of serving homeowners because it greatly benefits the quality of living. Mark had been motivated to begin this venture because the traditional remodeling industry was only patching over problems and not solving them. Because Home Energy Performance has evolved into a real business model, Mark Inman wants to lead this drive to more comfortable, efficient and better quality homes.
At Greenmark Home Performance, we believe in being honest with all of our customers. After all, this is what you demand and deserve. Our company and team members are dedicated to being environmentally responsible, and they are all held accountable for their actions. We feel as if this helps with our integrity and with our reputation in the community.
We promise to do everything that we can to provide your home with permanent, lasting, and effective solutions so that you can save money on your energy bills and conserve energy to protect the environment. We feel as if this is something that sets us apart from other energy auditing companies who may offer testing results only, or temporary solutions.
We partner with honest, dedicated, and reliable individuals to help with any installations. We are dedicated to customer satisfaction and our customers having comfortable, healthier homes
We carry general liability insurance coverage of up to $1 million as well as complete workers' compensation insurance. This is to help St. Louis homeowners to feel confident that should an accident happen on their property, they are not going to be liable for the damages. If you choose to hire an energy auditor or contractor without these credentials, then you may be held liable and your homeowner's insurance may have to take care of medical bills, damages, and so on.